Why Us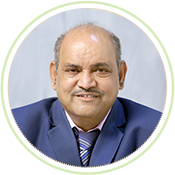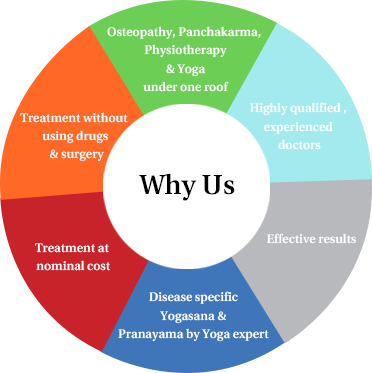 Shree Sanwarlal Osteopath Charitable Sansthan is a Charitable Institute registered under Societies Registration Act 1958 and has also been registered u/s 12A and 80 G of Income Tax Act, 1961 with the object of providing OESTEOPATHY treatment to cure ailments.

SSOCS was established in 1982, we have worked extensively over last 4 decades to reach out and rehabilitate people suffering from different ailments like Headache, cervical, Spondylosis, back pain, Lumbago & Sciatica, Shoulder, Wrist, Hand, Knee, Leg, Ankle and Foot Pain, Migraine, Slip Disc, Cerebral Palsy and even Ligament rupture through Osteopathy. We are an organization that helps the hopeless individuals to realize their hopes, dreams and ambitions and help those who need just a little extra support. So far SSOCS and its tireless team with the noble reverences has conducted +2400 free Osteopathy camps and has helped over 30,00,000 individuals from all over the world and we don't intend to stop. Beside free healthcare camps many other activities are also undertaken by sansthan like talk shows, Awareness camps, one to one counseling, free medical checkup camps which includes bone density test, Sugar test etc. In India there are many people who can't afford costly medication. It would be a dream for them to get their disease treated without money. So we provide high quality medical services at very low cost. We aim to encourage people to get into life-style correction by educating them about how to take care of their own body and to prevent diseases without the help of any external agency and achieve their best possible health ambition for a disease-free high quality life. SSOCS is known for helping patients to change their lifestyle and therefore, attracts several thousands of patients from different parts of the world and has provided effective results to the patients.

Sansthan also provide training to those who want to learn osteopathy treatment.
---

About Doctors World renowned Dr. Govardhanlal Parashar, an internationally acclaimed Osteopath who has been practicing this art of healing for over 38 years. He has organized more than 2400 free camps tiII date in over 178 countries. He has made Innumerable of people with a slipped disc walk again, and healed countless cases of bone and nerve disorder without any medicine. All you need to do is restore harmony by manipulation, he explained. Osteopathy is one of the fastest and cheapest sciences," he said. Recipient of numerous awards, he was also felicitated the President & vice President of India, List of patients cured by Dr.Parashar are include Heads of states,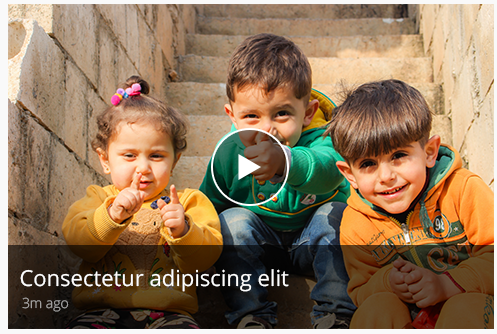 ---

About Doctors World renowned Dr. Govardhanlal Parashar, an internationally acclaimed Osteopath who has been practicing this art of healing for over 38 years. He has organized more than 2400 free camps tiII date in over 178 countries. He has made Innumerable of people with a slipped disc walk again, and healed countless cases of bone and nerve disorder without any medicine. All you need to do is restore harmony by manipulation, he explained. Osteopathy is one of the fastest and cheapest sciences," he said. Recipient of numerous awards, he was also felicitated the President & vice President of India, List of patients cured by Dr.Parashar are include Heads of states,